SMART CURRICULUM
Small, customized anatomy and core science classes for Exercise Science majors.
PRACTICAL AND APPLIED SKILLS
Students work hands on with area first responders to improve health outcomes and build research and applied skills.
PRINCIPLED CHARACTER
Handling health data carries responsibility. JCU instills high ethical standards.
WHY EXERCISE SCIENCE AT JCU?
TOP FACULTY
John Carroll exercise science faculty have published in top research journals and won national recognition for their advance of knowledge. They serve a range of patient populations, from top amateur and professional athletes, to military and first responder units, to the most physically vulnerable.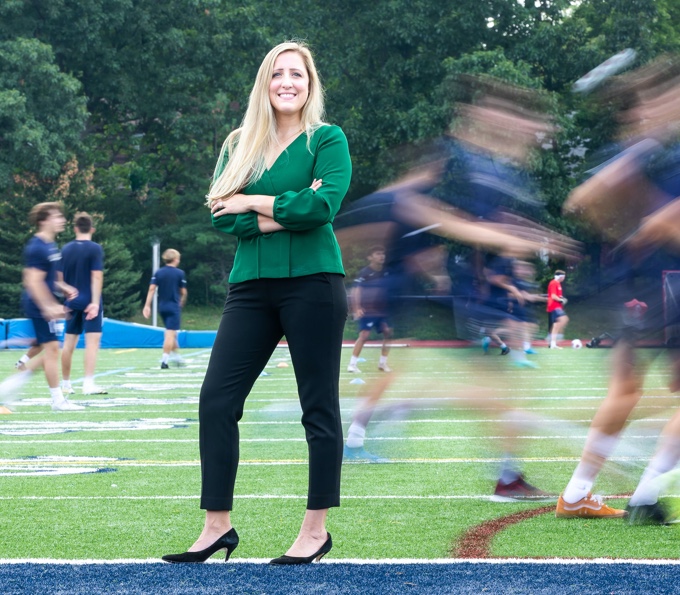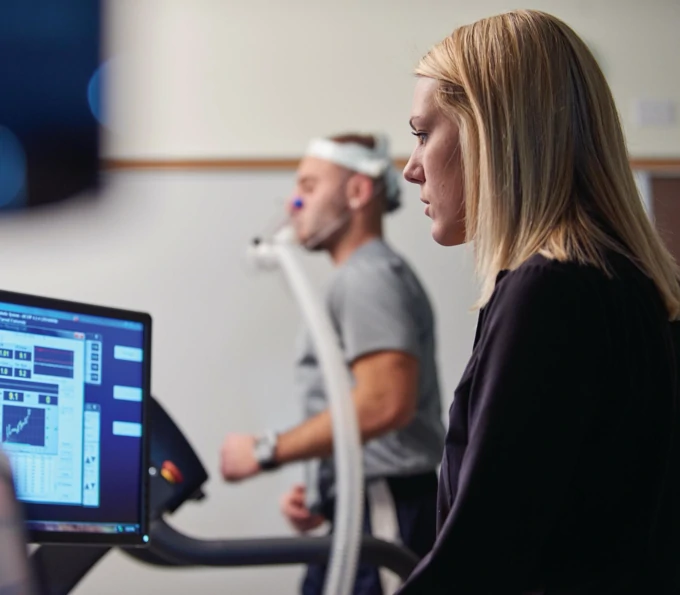 LABS/FIELD WORK
John Carroll exercise science students work alongside faculty in a fully equipped laboratory that allows them to collect data and develop and conduct research projects. The laboratory enhances coursework in wellness, exercise physiology, motor learning and kinesiology. You will master the use of technology used to study heart rate, body composition, flexibility, oxygen utilization, anaerobic power, coordination and reaction, and more.
RIGHT CULTURE
John Carroll exercise science students work alongside faculty in nearby community settings, helping to screen and guide area first responders to follow appropriate training strategies to prepare firefighters, EMTs and others for the physical challenges of their work.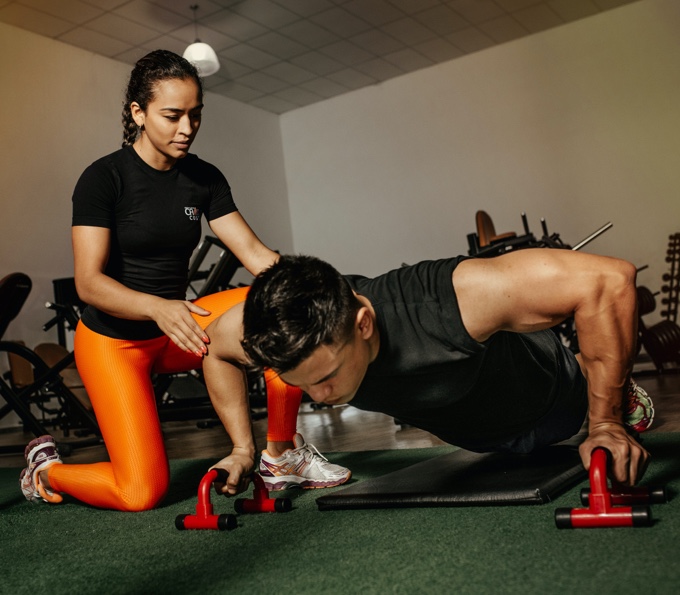 JOHN CARROLL HAS BEEN RECOGNIZED BY THE AMERICAN COLLEGE OF SPORTS MEDICINE AS A GOLD CAMPUS FOR ITS EXERCISE IS MEDICINE CAMPAIGN.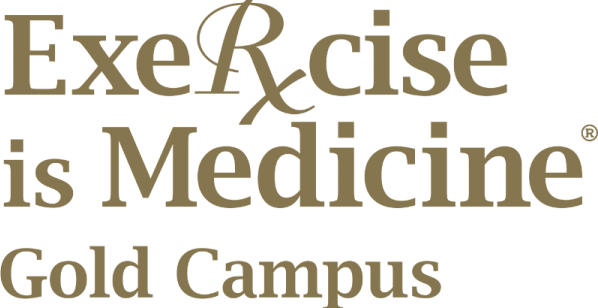 JOHN CARROLL HAS BEEN RECOGNIZED BY NATIONAL STRENGTH AND CONDITIONING ASSOCIATION AS PART OF ITS SELECTIVE EDUCATION RECOGNITION PROGRAM.
LAUNCH YOUR INSPIRED FUTURE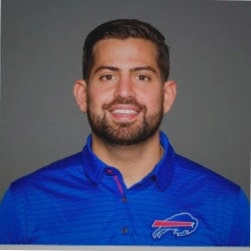 Key Alumni
"We use tech and data to guide our decision making and return to play criteria. We use catapult/GPS data, force plate data, and data from systems such as Nordbord and ForceFrame Strength Testing. Today's students will graduate into a world of advanced sensors, real-time data visualization and cloud analytics."
Joseph Micca '10
Physical Therapist, Buffalo Bills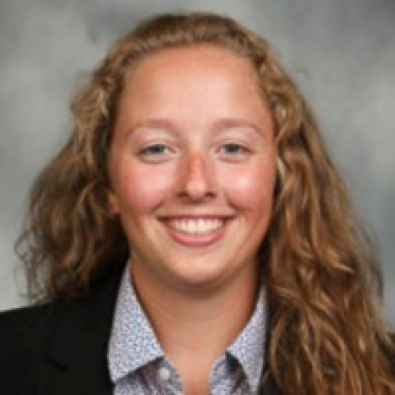 Key Alumni
"Technology is changing the way that we support acute care (stroke, spinal cord, traumatic brain injury) patients. Neuroscience and regenerative rehabilitation point to a future where each person's data pinpoints their specific care needs. My liberal arts background gave me the grounding to appreciate that each person's path is their own and the ability to take a step back and see the larger picture."
Emma Connell '18
DIII Ohio Athletic Conference Championships Finalist
Duke University Doctor Physical Therapy Program
EXERCISE SCIENCE WORK OF THE FUTURE
John Carroll Exercise Science students pursue a range of health-related careers, including Clinical Exercise Physiologist; Exercise and Sport Psychologist; Occupational Therapist; Personal Trainer; Physical Therapist, Physician Assistant, and Cardiac or Pulmonary Rehabilitation Therapists.
Emerging Exercise Science careers include: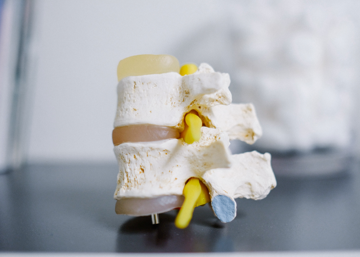 BIOMECHANISTS
play a key role in creating new training tools, methods and science. Additional study in physics or engineering allow clinical biomechanists to go deeper into the mechanics of injury and advances in sport and athletic performance.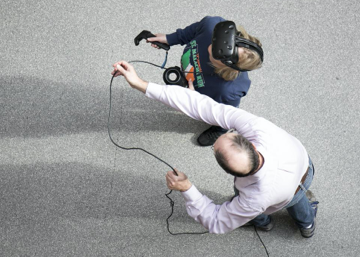 FITNESS TECH ENGINEERS
can come from backgrounds in biomechanics or software engineering and apply technology from a wide range of applications to real-world sports performance problems.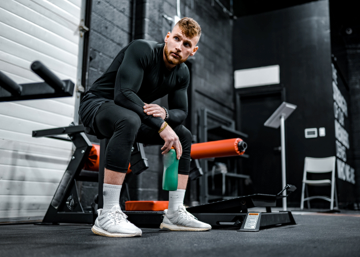 FITNESS CONTENT CREATORS
merge an interest in film and audio engineering with athletic performance, working as part of a larger training unit to measure, track and improve an athlete's training regimen.
CAREER SUCCESSES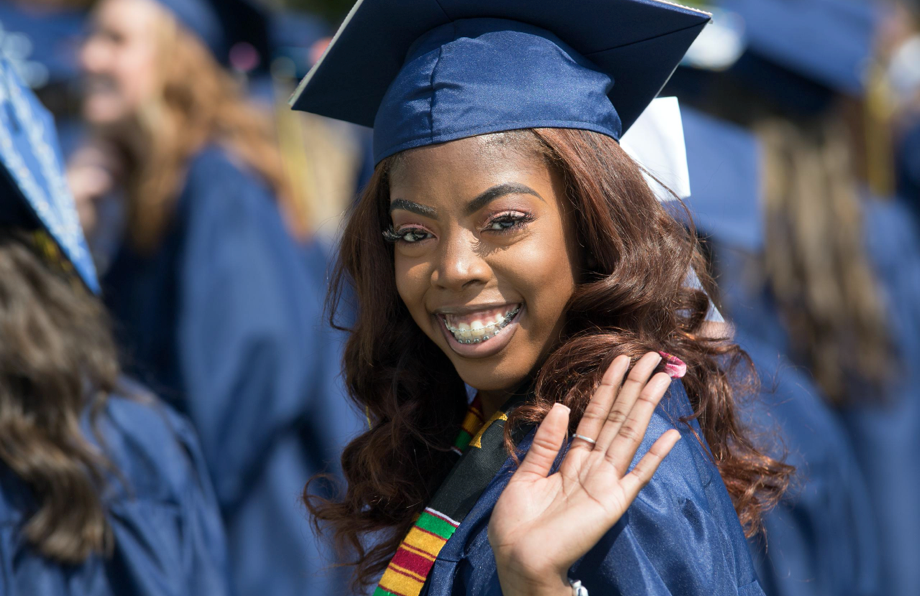 OUR ALUMNI WORK HERE
John Carroll Exercise Science graduates work as trainers, coaches and physical therapists, for professional soccer clubs such as FC Cincinnati, the NFL's Buffalo Bills, and for colleges, hospitals and in other health care settings across Ohio, and nearby markets such as Pittsburgh, Dayton, Erie, Detroit, and Chicago.